GET A CUSTOM GARMENT FOR YOUR BUSINESS OR UPCOMING PROJECT!
MINIMUM ORDER QUANTITY
300 units (can be split across men's and women's)
BULK DELIVERY TIMELINE
120-150 days after receipt of deposit
PAYMENT TERMS
Artwork/CAD design fee
Recolouring existing TM print: $300
Rework/reformat exisiting client print: $750
Brand new print design: $1500
40% deposit, balance prior to bulk delivery
CUSTOM OPTIONS
Custom Print - Fabric Weight - Style (full print and hi-vis) - Logos and Embroidery
PRICING OPTIONS
Contact us for a bespoke quote tailored to your individual requirements.
Get in touch with our sales legends at 0447 436 868 or email sales@trademutt.com
Some Of The Legends We've WOrked With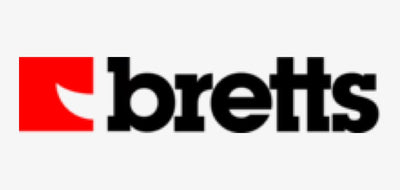 KOMATSU
A celebration of bloody big machines. One of the world's largest heavy equipment manufacturers, Komatsu is a celebrated Japanese company with a strong foothold here in Australia's heavy industry. Combining the blocky, inorganic shapes of their bread-and-butter machines with a Space Weave-inspired underlay, our custom print for Komatsu blends the organic and the mechanic to create a bespoke, all-in-brand-colours hi vis work shirt for Komatsu technicians to wear on site every day to start vital conversations with their colleagues.
Conquer the Corrugations
A community initiative that walks the 42km of 'corrugations' in the roads through Cape York from Coen to Archer River, Conquer the Corrugations has been fighting the good fight for rural mental health for years. Now, they've worked with us to turn their range of established iconography into a custom pattern that celebrates their marathon weekend walk and gives them yet another opportunity to start conversations about the importance of mental health. We're proud to have helped this grassroots initiative add another tool to their arsenal in the support of some of Australia's most regional communities.
Improve Workplace Culture
Social Impact and Helping Fund TIACS
Your Impact
Selecting TradeMutt as your uniform supplier not only impacts the mental health of your employees but also any client or person they come across while wearing this shirt. Your purchase also assists TradeMutt in raising money for TIACS, a not-for-profit mental health care service to be accessed by all.