Workwear designed to start conversations about mental health, making an invisible issue impossible to ignore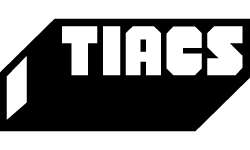 TIACS is a free phone counselling service delivered by qualified professionals supporting the mental wellbeing of blue-collar workers and those that care about them. Contact TIACS to book an appointment via text or call on 0488 846 988
Welcome to TradeMutt and TIACS with co-founders Dan Allen and Ed Ross.
Have you Joined the MuttHutt?
To celebrate the community of happy Mutters that have helped us grow TradeMutt over the last five years and TIACS over the last three, we've got a Facebook group just for you legends.
The Mutt Hutt is full of a colourful cast of characters who are always up for a yarn. Make new friends, chat more about how you're doing at work, and start conversations with other stoked TradeMutt superfans.
Plus, get direct access to the TradeMutt team who are inside that group every day (except Ed, who's basically not on social media).