GET A CUSTOM GARMENT FOR YOUR BUSINESS OR UPCOMING PROJECT!
MINIMUM ORDER QUANTITY
300 units (can be split across men's and women's)
BULK DELIVERY TIMELINE
120-150 days after receipt of deposit
PAYMENT TERMS
Artwork/CAD design fee
Recolouring existing TM print: $300
Rework/reformat exisiting client print: $750
Brand new print design: $1500
40% deposit, balance prior to bulk delivery
CUSTOM OPTIONS
Custom Print - Fabric Weight - Style (full print and hi-vis) - Logos and Embroidery
PRICING OPTIONS
Contact us for a bespoke quote tailored to your individual requirements.
Get in touch with our sales legends at 0447 436 868 or email sales@trademutt.com
Some Of The Legends We've WOrked With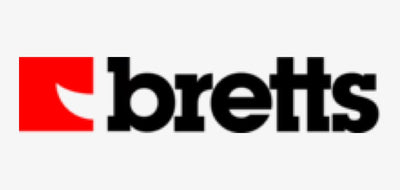 Mazda
In collaboration with Mount Gravatt Mazda, TradeMutt has created a bespoke uniform solution for MGM's office and mechanic's division. Featuring wicking eyelet mesh to keep the team cool, custom printed with Ventura including Mazda and TradeMutt logos.
BHP
BHP has partnered with TradeMutt to create this customised high vis orange work-shirt. Featuring a bespoke B2B print recoloured in BHP's colour pallet and logo embroidery above the front pocket and upper sleeve. Workwear, but make it stylish.
Downer
A customised order for Downer group tweaking our traditional Ventura Yellow hi-vis work-shirts. This bespoke shirt was created in our higher 195gsm cotton fabrication for extra durability, printed in Ventura with Downer logo embroidered above the pocket.
Improve Workplace Culture
Social Impact and Helping Fund TIACS
Your Impact
Selecting TradeMutt as your uniform supplier not only impacts the mental health of your employees but also any client or person they come across while wearing this shirt. Your purchase also assists TradeMutt in raising money for TIACS, a not-for-profit mental health care service to be accessed by all.